Fleming Complete Projects
Every project is unique to both the client and Fleming Complete. Our customized process begins with an in-depth discussion with you, the client, about what matters most.
You are the expert in what your commercial space must have to meet the needs of your customers, employees and other stakeholders. We are experts in repairs, tenant improvements, renovations, sustainable construction and building safety. Together we will create a plan that supports both your needs and budget.
When our professionals go to work for you, they arrive at your location as true experts thoroughly equipped with the tools, rules and know-how to get the work done quickly and with as little disruption as possible.
Tenant Improvements
We're your single source solution fulfilling all your facility space configuration needs.
Building Repairs
Whether your facility is industrial, office, medical, restaurant, retail, automotive, aviation or other, we offer comprehensive one-stop resources for your needs.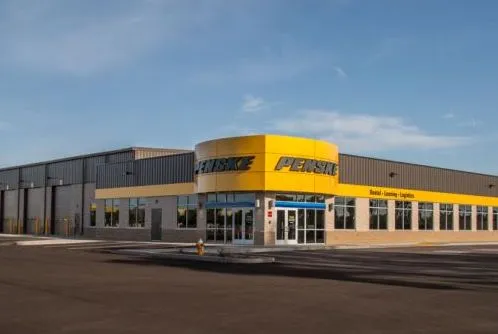 New Construction
When you're in need of an expansion or new facility, select the experienced, professional construction partner to guide you through the entire process from design to open house.
"Fleming Complete is a company I can trust to get the job done. With our fast-moving operations and rigorous demands they have performed tasks that benefit our facilities now and into the future."
"I was at the branch last week and saw the work that Kyle did for us. Just want to say that he did a nice job. Take a look at…the rain gutters and eaves. They look great! Overall I am very pleased with the end results."
"Our experience with Fleming Complete during the construction of our 7,100 sq. ft. corporate office exceeded our expectations. Before Fleming was involved, our project was off to a slow start and had been nothing but a long series of delays. This changed once we partnered with Fleming Complete…"
"When we decided to renovate our suite to accommodate our firm's growth the Fleming team, from initial planning of the work to final punch list, made the whole process fast, reliable and worked around our schedule to accommodate our business. Their people are truly top notch individuals and I would recommend them to anyone needing construction services."
"We truly value Fleming Complete's focus and dedication to helping us be the best we can be. Our guests spend an average of 90 minutes in our restaurants, so the building and facilities have to be immaculate. Fleming is always there when we need them and is proactive in making sure we stay on top of things. We genuinely appreciate Fleming for helping us keep our locations in tip top shape and fun for all ages."
"The building and construction industry is a very challenging environment and each and every one of you (and your subcontractors) make it look easy. I appreciate the time you and your team put into explaining and working the details that produced such a great end product. This project, from start to finish, went very smooth from my perspective. You all should be very proud of the work you do every day."
"Integrity matters to me. That's why I have worked with Fleming Complete for nearly a decade."